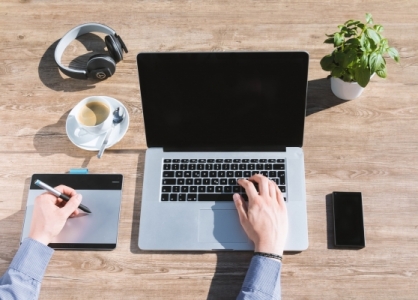 With more and more college graduates joining the workforce, we – mature adults – need to present an advantage, so we can get the better jobs. That is why more and more individuals are going back to school at 30. The main reason is that we have the experience but things have changed dramatically over the last decade. We need to be able to keep up with the new trends and offer services that businesses need.
However, if you aren't ready to go sit in a classroom for hours and you need to work to pay the bills like most of us do, you can make the extra money that you need in freelance academic writing industry. It is one of the best ways to make money and learn a lot in the process. You get to know the concepts, write the papers, and get paid for doing it instead of paying the school.
#1.What is Freelance Academic Writing?
Many students hire professional writers to write their essays, research papers, homework assignments, and more. They pay handsomely for the service as well. You can write their assignments for them and make a good living doing it.
Freelance academic writers create scholarly documents for students and if you want to be one of them, you will need to be aware of the various academic formats and how to create academic papers in order to be successful. If you were good at writing your papers at school, you will likely do a great job being an academic writer. And this time you will be getting paid to do it.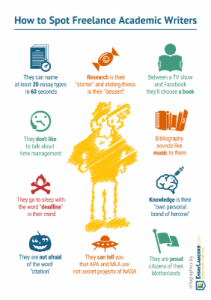 #2.How Do People Earn Money Writing Academic Pieces for Students?
Academic writers are given an order and a deadline. They set the price or accept the price that the student wants to pay for the services. They complete the paper and turn it in. Next thing they know they are sitting there with a pocket full of cash. Great writers work for around six hours a day and come out like they were working overtime. Sounds tempting, doesn't it?
#3. What Does a Typical Freelance Academic Writer Look Like?
A typical freelance academic writer is usually between 25 and 34 years old, however you can make it at any age. The majority of academic writers are women. Half of them have full time jobs on the side. All of them love to read or learn. The average writers have at least two year experience in academic writing. These writers love to write essays and they come from all over the world. Writing is their passion and when you are able to do what you love, you are a happy camper.Check out the typical features of freelance academic writers: can you associate yourself with them? If yes, you may just be the perfect fit to become a freelance academic writer. Get paid to write those essays that you actually enjoyed writing at school. You can do what you love and make some money to pay the bills.
What is better than that?
#4.Why People Decide to Become Freelance Academic Writers?
The most elite writers decide to become freelance writers because they love to write and they want to do what they love. If you find it easy to write an academic paper or you love to blog, you can become a part of this elite group. You can write on a contract to contract basis. You can set your own prices, choose the jobs that you want to do, and have fun writing and making money doing it.
#5.How to Decide Whether You Are Ready for an Academic Writing Job
If you love to write and love to learn, you are ready. There are many levels of writing that you can do. You can answer a few questions, custom essay help, write an essay, conduct a research, or complete a thesis. You are ready, so what are you waiting for?
Author Bio: M. Suleman is a senior academic writer, proofreader and ghost writer at Paperwritinghelp.net. Being at supervisory level he's written number of articles and reviews. He has in-depth knowledge and experience in academia, current affairs and writing on history.