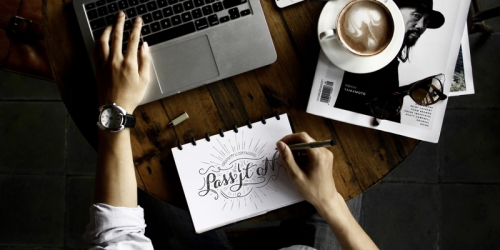 In a recent study of more than one thousand hiring managers and HR professionals, it was determined, that they spend an average of only six seconds when reviewing resumes for open positions. Six seconds is not very much time to make an impression on a hiring manager or HR professional. Job seekers need to do all that they can to stand out from the crowd and differentiate themselves from the hundreds or even thousands of other job candidates vying from the same position. 98% of all job seekers use a generic standard Microsoft Word-based resume. The easiest most effective method to differentiate yourself to a hiring manager that you have never had any contact with is with resume design. Adding images including a professional headshot, to your resume is an easy and effective method to stand out from the competition and have a hiring manager notice your resume and spend more than six seconds reviewing it.
The job market has never been tougher than it is today, dream jobs don't just happen, you need every advantage available when trying to impress hiring managers and secure interviews.
As a dedicated job seeker, youve probably spent hours writing, tailoring and blasting your perfectly polished resume. You are confident you have done everything right: The flawless document is confined to one page; includes a clear objective; and lists a plethora of soft skills.
A resume is job seeker's first impression to any hiring manager or HR professional. The content is only half of a complete resume, the other half is design. A resume must be attractive and visually stimulating to catch the eye of an employer. Those that have visually stimulating resumes that use professional headshots, graphics, logos and graphic design elements have been proven to secure more interviews for job seekers. Icons, charts and graphs used to highlight accomplishments and experience is generally acceptable and should be considered when designing your resume. Potential job candidates must impress hiring managers long before an interview is scheduled.
Many job seekers use/purchase ready-made resume templates instead using a Microsoft Word-based resume. Many of these templates are easy to use but lack the attractiveness and sophistication that a professional graphic designer can accomplish using software programs such as Adobe Photoshop or Indesign.
Using the prefect headshot can make or break your resume. It is recommended that job seekers use headshots taken by professional photographers rather than a photograph taken with a point-and-shoot digital camera or smart phone. The headshot should include the head and shoulders only, rather than a full body photo. The image should be in full color and not black and white. Professional or business casual attire should be worn.