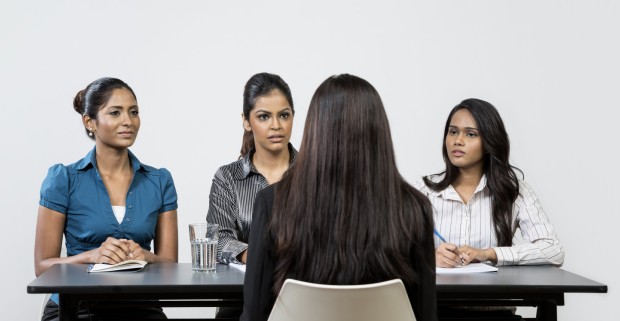 For the Mumbai job market, 2016 is shaping up to be a great year. But it's not just Mumbai's market that's having a great year – India as a whole is expected to add 10 lakh employees to payrolls. Salary increases of 10-30% are also expected for jobs in Mumbai and across the country.
Here's what the job market in Mumbai will look like this year:
More Available Jobs
Most employers are optimistic about their hiring plans, and that is at least partly due to the government's Make in India and Digital India campaigns. Startups and e-commerce enterprises are projected to add the most jobs this year. But we'll also see more Mumbai jobs in manufacturing.
The majority of vacancies will be found in the IT sector, with e-commerce following closely behind. Banking and finance and digital marketing will also offer more jobs this year. The retail and auto sectors are two industries that are often overlooked, but have the potential to create a huge number of open positions.
Higher Salaries
As far as salaries go, workers can expect to see an increase of 12-14%. Key performers will likely see a 25-30% boost in their pay.
IT and Banking Have the Most Opportunities
It's no surprise that the IT and banking/finance sectors offer the most job opportunities. Mumbai has always been a mecca for both sectors, and the opportunities will continue to grow in 2016.
The BPO (outsourcing) sector also offers ample job opportunities. Customer service is a key area for most businesses, and with economic conditions improving in some parts of the world, more jobs will be available in this sector.
Accenture, Capgemini and JPMorgan Have the Most Job Openings
If you're searching for a job in Mumbai, there's a good chance that one of the companies listed above will have an opportunity for you.
· Accenture: A multinational company that specializes in strategy, digital, technology and consulting. They help other businesses upgrade to cloud-based systems, offer advanced analytics and also help companies with their mobile technology.
· Capgemini: Capgemini specializes in BPO services as well as technology and consulting to help other businesses succeed.
· JPMorgan: A well-known name in the banking sector, JPMorgan specializes in investment banking, commercial banking, treasury services, wealth management, private banking and more.
Other key employers in Mumbai include:
· TechMBS: A B2B company that specializes in customer relations, including customer retention, digital care and sales.
· KPMG: Offers business advisory, risk assessment, financial services, tax and regulatory services, internal audits, and other financial-related services.
· L&T Infotech: A global IT company based in Mumbai with 39 offices in 23 countries.
· Kotak Securities: A mutual fund company that offers live market updates, stock recommendations, mobile trading and more.
· Virtela: An IT organization that offers solutions to businesses looking to upgrade their technology. Solutions include cloud-based software, network, security, mobility and infrastructure management.
· ASAP Info Systems: Staffing agency that offers recruitment, staff augmentation and recruit-to-deploy services.
The job market in Mumbai has a bright future in 2016, and there are numerous opportunities in a variety of fields ranging from IT to banking and BPO.