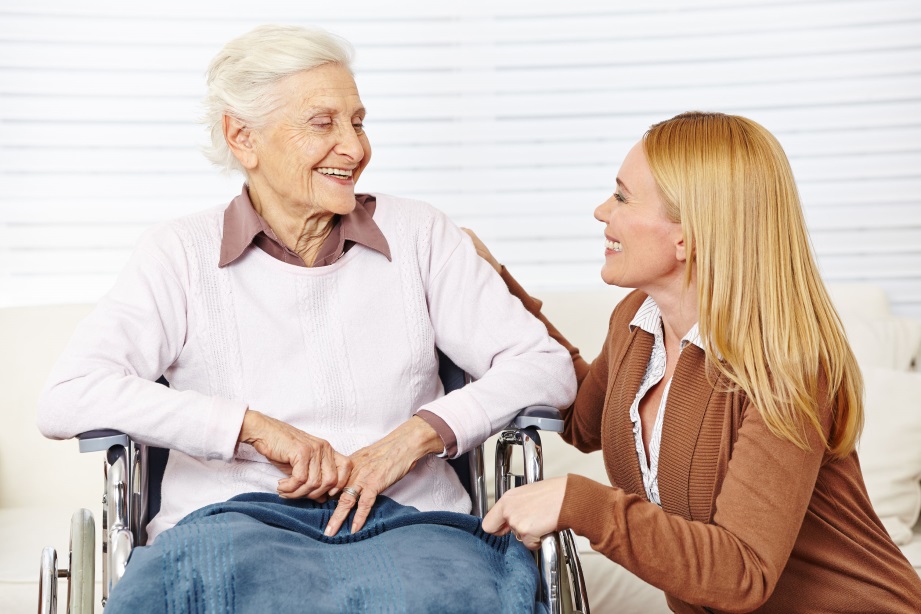 The United States of America is getting older — and so are its citizens. Just over a decade ago, the number of people over 65 living in the United States hovered around 12 percent. By 2030, that percentage will have increased to nearly 20 percent, which means almost 1 in 5 Americans will be at retirement age. As an aging population gets older, the needs of that population will gain more and more prominence in the U.S. economy and collective imagination. From health care to lawn care, the over-65 set is going to be calling more of the shots.
One of the most interesting aspects regarding America's aging population is the rising demand for social services already occurring among the elderly — especially because the social service needs of older people are remarkably different from the social services needs of other populations. From physical assistance and mobility issues to the challenges of managing loneliness and dependence, older Americans need help maneuvering the world as they age. Social workers who specialize in geriatrics are trained to help older adults and their families find solutions to the social, personal, physical and environmental challenges people face as they age, and these social workers are not only helpful — they are vital. Here are some of the ways social workers make getting older a little easier.
Clinical Interventions
A clinical intervention is simply what a social worker is doing anytime she intervenes to assess, improve or maintain the health and well-being of one of her elderly clients. One of the main ways a clinical intervention takes place in geriatric social work regards counseling an older person regarding feelings of loneliness, anxiety or depression. Aging can coincide with an uptick in depression risk as physical health suffers, friends and family die and loneliness becomes more commonplace than in the earlier years of a client's life when time and energy was taken up with work, co-workers, children and the ongoing demands of daily life. Geriatric social workers assess their clients in order to help them find activities that are stimulating and social. They may also facilitate group outings and events in order to decrease the experience of loneliness as well as help with keeping depression and anxiety in check or at bay.
Service Interventions
There are many community, government and religious services aimed at improving the lives of the elderly, but at times maneuvering those services can be its own roadblock. Social workers can provide much-needed path finding and liaison skills so clients can identify and secure needed services. Social workers will also stay abreast of any changes to the law or funding so they can assist their clients in navigating those changes — often without a delay or disruption to services.

Advocacy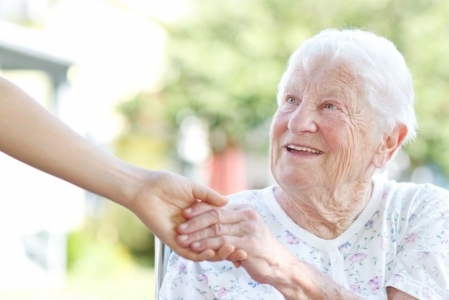 Many older Americans will need an advocate at some point, whether they need it for health care, end-of-life legal concerns or protection. Nearly 10 percent of all older Americans suffer abuse or neglect at the hands of caregivers or other service providers; even if abuse or neglect is not an issue other aspects of the aging process can require a seasoned and learned advocate. Social workers are on the frontline of defense when it comes to elder abuse, and they also work hard to advocate for reforms and better access to services. From explaining how an Advance Directive works to maneuvering Medicaid, social workers' vast network of knowledge ease minds and troubles.
Counseling Services
Most geriatric social workers also provide therapy and counseling services to their clients. The psychological and emotional needs of the elderly are different from those of younger people, and a skilled social worker who understands the unique concerns of an older person can be a tremendous asset. DNR orders, living wills, grief services and more can all be easily traversed with a social worker who specializes in providing for elderly persons' needs.
Assessment Services
Another area where a social worker can be a great benefit is in the area of assessment. Oftentimes, family and friends aren't as experienced at spotting the signs of abnormal aging, but a skilled social worker can identify when dementia or other problems are unusual and need medical intervention. They're also trained to spot onset symptoms of depression and anxiety so some of the more common problems of aging can be dealt with in a timely manner.
Aging is a normal part of being human, but that doesn't mean getting older is easy. Skilled social workers who understand the unique needs of elderly people are essential if this country's aging population is to enjoy their golden years and grow old well.