PURE JOBS BLOG
PURE JOBS BLOG Is insight blog that opens up a world of fresh career advice, tips, facts and news in to the world of recruitment, job hunting, interviewing, resume and cv tips and loads more. We aim to please jobseekers, recruiters, HR Managers & anyone in the career industry, we cover lots of topics so come & join the community and industry discussions.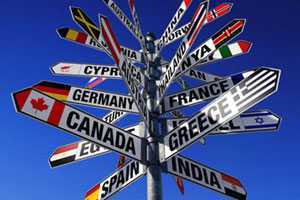 The process of job searching has nearly turned upside-down over the past decade thanks to the Internet and changes that have accompanied newer technology. One of the major adjustments we've witnessed is the manner in which employers accept applications.
Primarily, companies require candidates to submit applications via their online systems to improve convenience for all parties involved. But believe it or not, if you're serious about getting a callback, applying online simply isn't good enough.
Job Search Alternatives To Applying Online
Here are some job search alternatives to applying online:
Getting Back To Application Basics
The process of applying for a job has always been a bit of a tedious one, which is why many candidates—and employers for that matter— felt a sense of relief when new programs emerged that allowed applicants to submit their materials over the Internet.
Unfortunately, turning in applications online is an impersonal process that results in some resumes never being viewed by human eyes. As a valuable candidate, your job is to ensure a person has the opportunity to see your resume. And while this may not be possible when submitting via the Internet, it becomes easier if you get back to application basics by turning in resumes the old-fashioned way: in person.
Additional Ways to Apply for Jobs
Are you curious about some alternate ways to apply for jobs when you're accustomed to taking the online route? Here are a few to consider:
1. Mail Your Resume
One way to make sure you stand out from other applicants vying for a position you want is to send your resume via snail mail. Better yet, overnight it so that it shows you're serious about having it seen by a person.
2. Apply Via Fax
Another option to consider is sending your resume and additional documents via fax. But before doing so, it's important that you speak with a company representative to not only find out to whom you should address the fax to but also to ensure that it will be picked up.
3. Drop Your Resume Off With The Employer
If you've heard about a potential position or simply want to inquire about opportunities, you can make cold visits to companies where you stop in, ask to see a hiring manager or recruiter and, at the very least, drop off your resume with a human being.
4. Attend A Job Fair
Finally, a great way to not only put your resume in a company representative's hands but also increase your chances of scoring an interview on the spot, is by visiting a job fair. These events provide job seekers with an amazing opportunity to use charisma to their advantage before ever being called into an interview. Don't miss your chance to do the same!
It's always good to remember if an employer carries strict submission guidelines, then you want to adhere to them specifically. But if there's room to use an alternate route for submitting your application, then by all means, take the extra steps needed to get your resume in front of human eyes.
Enjoy this article? You've got time for another! Check out these related articles:
Photo Credit: Shutterstock
Last modified on
Sponsored Jobs
Account Manager - FA-4073
Company Name :
The Football Association
Location :
St. George's, ENG
Date :
01-02-2016
Experience of working in a sales or account management environment. George's Park is looking for an Account Manager to be a senior member of the sales and...
New Ways of Working Executive
Company Name :
LEGO
Location :
London, ENG
Date :
05-02-2016
The successful candidate may also be allocated specific stakeholder groups or individuals to engage in change process for example, people managers, change...
Corporate and Brand Identity Manager
Company Name :
Location :
Goodwood, ENG
Date :
07-02-2016
In cooperation with Regional SCDMs work in a team to optimise sales performance and levels of customer....
Sales Team Leader
Company Name :
Pendragon
Location :
Hanley, ENG
Date :
26-01-2016
Working alongside the Business Manager and Dealer Principal, you'll formulate new and used sales policy and focus on maximising sales and profitability....
Associate Relationship Manager
Company Name :
Lloyds Banking Group
Location :
Reading, ENG
Date :
02-02-2016
As an Associate Relationship Manager you will actively contribute to the development of our existing business relationships....
Business Development & Account Manager
Company Name :
Virgin Media
Location :
Bellshill, SCT
Date :
02-02-2016
Business Development & Account Manager. So if you join us as an Enterprise Sales & Account Manager, get ready for something new....
SALES EXECUTIVE - BROKER
Company Name :
Square Peg Square Hole Recruitment Ltd
Location :
ENG
Date :
08-02-2016
The successful candidate will report to the sales manager & work towards agreed targets. You will meet & greet customers, qualify & understand their needs, test...
Head of Sales
Company Name :
Royal Mail Group
Date :
08-02-2016
Head of Sales. With a track record of executive level sales, ideally you will have experience across Government, E-commerce and Private Sector, you will have...
Leisure Account Manager
Company Name :
Qatar Airways
Location :
Birmingham, ENG
Date :
02-02-2016
QR10487 - Leisure Account Manager | Qatar Airways | Birmingham. Reviews QR sales data with account portfolio to drive revenue and seek out tactical revenue...
Field Support Executive
Company Name :
Guess Europe
Location :
NIR
Date :
05-02-2016
Liaise and build relationships with all National Account Area/Regional Managers. Review sales performance with Store Managers and offer VM support/initiatives...
Territory Manager
Company Name :
AkzoNobel
Date :
04-02-2016
Distributor Territory Manager. You will be targeted with maximising sales and profit for our trade, retail and automotive brands for designated SSO customers in...
Client Relationship Manager
Company Name :
Capita Plc
Location :
Maidenhead, ENG
Date :
09-02-2016
Client Relationship Manager. To be considered for this role it is essential that you have had previous experience within the recruitment industry, ideally from...
Relationship Manager London and South KSS team
Company Name :
Lloyds Banking Group
Location :
Gatwick, ENG
Date :
02-02-2016
For aspiring Relationship Directors of the future, this role also provides the opportunity to join the Relationship Manager Development Programme (RMDP) aimed...
Client Executive
Company Name :
Verizon
Location :
London, ENG
Date :
08-02-2016
Our dedicated Sales professionals receive award-winning training so they can present our game-changing technologies, products and services to the world...
Area Sales Executive (Ireland) Fixed Term Contract
Company Name :
Yankee Candle International LTD
Location :
Chester, ENG
Date :
29-01-2016
The Area Sales Executive will assist in servicing a portfolio of Ireland's independent gift retailers and will report to the UK & Ireland Sales Manager....
Relationship Manager – Cambridge
Company Name :
Santander
Date :
08-02-2016
As a Relationship Manager your main responsibilities will be:. We have a Relationship Manager opportunity in the location area available within our team....